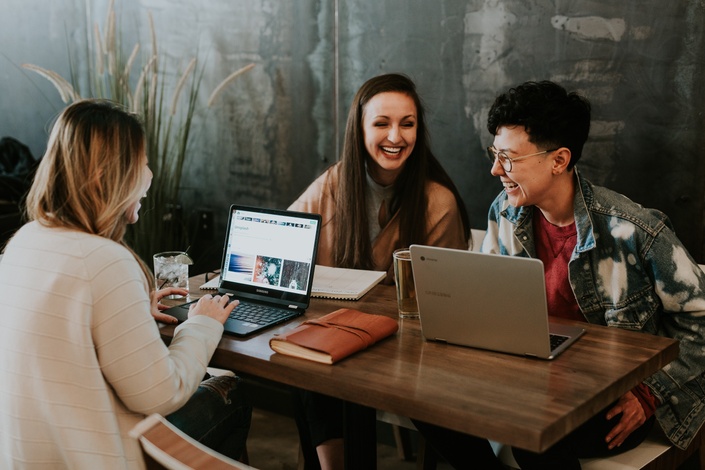 Therapy Intake Pro
Help your intake coordinator increase your conversions & your practice income!
Are you ready to level up your intake coordinator's skills?
This training will help them:
Know they can handle any situation with potential clients
Be happier & more productive
Increase their conversion rates
Help you to grow your practice
Your intake coordinator is usually a caller's first experience with your practice. This interaction could make the difference between a new client 😃 and a missed opportunity. 😩
Being an intake coordinator is uniquely challenging. You never know who's going to call your practice, what their challenge is going to be or how they're going to treat you.
For example:
How do you ask for credit card information BEFORE the first appointment?
How do you identify and deal with a potential HIPAA violation?
How do you sell private pay over insurance?
How do you deal with someone who is very emotional?
How do you handle a suicidal caller?
These are all challenges intake coordinators face on a daily basis. How do they learn the best way to deal with them? Usually through trial and error - with your practice losing clients as a result.
Some intake coordinators have a background in customer service or answering phones, but that doesn't prepare them for the emotional issues of callers or help them turn those callers into clients.
What if you could easily train your intake coordinator to be able to turn almost any caller into a client?
That's what Therapy Intake Pro is designed to do.
Therapy Intake Pro will give your intake coordinator unparalleled training in all the tricky, sticky, fiddly issues that regularly come up during an intake call.
What's Included:
One monthly training topic (recorded on Zoom)
One monthly Q&A call with me & my assistant, Tracel
Access to all our courses + new ones specific to the admin role
Quick responses to your questions throughout the month
10 unique training calls - these 'example' training calls allow you to hear how an experienced intake coordinator handles a challenge in the context of a real intake call.
Q&A worksheets - each training call features pause points with accompanying questions, which allow your intake coordinator to think about how they might handle the same situation.
Answers Explained - each training also contains an explanation of why the experienced intake coordinator handled the call how they did, allowing your intake coordinator to learn from their experience.
Ongoing Access - with your monthly membership, you'll have instant, ongoing access to these and all new trainings. The price of this course WILL go up as more trainings are added - but you'll never pay a penny more. Plus if you should ever need to train a new intake coordinator, you'll have access to all the same great training.
Therapy Intake Pro is completely unique in the mental health industry - there is simply no other intake training like it currently available.
If you want to:
✅ Improve your conversions
✅ Give your intake coordinator the tools to handle challenges
✅ Grow your practice
Click the button below to get access to Therapy Intake Pro now!
This may well be the smartest business decision you make all year 🎉
Your Instructor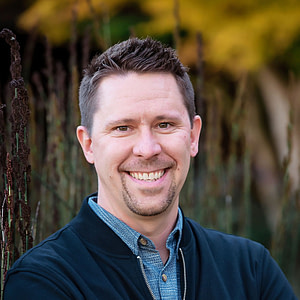 Uriah Guilford is a licensed marriage and family therapist who owns a thriving group practice in Northern California. He is also the creator and Head Nerd at Productive Therapist.
Aside from being a dedicated dad, devoted husband and part-time rock drummer, he loves using his unique understanding and unconventional approach to business to help practice owners grow their business and become the best in their field.
His warm, friendly manner and simple style of teaching have helped countless practice owners focus their efforts, feel more confident, and finally reach their personal and business goals.
Frequently Asked Questions
When does the program start and finish?
The training is completely self-paced - start when you're ready and move through the training modules at your own speed. Plus, with your ongoing monthly access, you can always go back and revisit a module when it's time for a brush-up of your new skills.
How long will I have access to the training?
You'll have access to all the existing and new trainings as they are uploaded for the life of your monthly membership to Therapy Intake Pro.
What if I don't like the training?
We don't just want you to be happy with the training - we want to blow your socks off with how great it is! We're so sure you're going to absolutely love this training, we'll make you this guarantee: if you're unsatisfied for any reason, let us know within the first 30 days and we'll give you a full refund, no questions asked.
What if I hire a new intake coordinator?
With your monthly membership, you can use the training as many times and for as many intake coordinators as you need to. If your intake coordinator leaves or you need to hire a new one, you can easily and quickly get them up to speed with the same great training.
When will new intake training calls be added?
With ten intake training calls already included and many others already in the works, you'll never find yourself wanting for content! We're adding new topics as intake coordinators let us know what they need help with. But don't worry - training calls will be uploaded gradually so you don't need to feel overwhelmed.
How are new training topics chosen?
We create the topics you ask for! If there's an intake challenge you'd love to see explored, let us know and we'll add it to the lineup. Our training team also keeps their ear to the ground with what's happening in the mental health industry, so you'll always be able to find relevant training when you need it with Therapy Intake Pro.
What if I want more personal training?
If you love the training but feel like you need some 1:1 help to apply everything in your practice, we have a personalized coaching program to help you. Reach out to us and we'll help you get set up with some extra coaching.
Here's the thing.
If your support staff are happy and doing an amazing job, your clients will be happy, your conversions will increase and your business will thrive! 😃
It's super tough to find and keep a good intake coordinator.
Therapy Intake Pro allows you to give your intake coordinator the gift of confidence, knowledge and experience. If they feel good at their job and know they are making a difference, they will likely stay with your practice and treat your clients the way you want them to be treated.
Not only that, but this program will pay for itself because it will help your intake coordinator sign up more clients. Win-win! 🙌🏻
Make the decision to strengthen your practice today.
Investing in Therapy Intake Pro could be the best business decision you make this year! 🎉